"Electric vehicles will kill global oil industry by 2030, says Stanford economist Tony Seba
(...) 95 per cent of US passenger miles traveled will be served by on-demand Autonomous Electric Vehicles (A-EVs) owned by companies providing Transport as a Service (TaaS)."

"We are on the cusp of one of the fastest, deepest, most consequential disruptions of transportation in history," the RethinkX think tank founder says in a press release. "But there is nothing magical about it. This is driven by the economics (...)

"Global oil demand will peak at 100 million barrels per day by 2020, dropping to 70 million barrels per day by 2030. This will impact different companies and countries disproportionately — and in many cases, dramatically — depending on their exposure to high-cost oil

(...) Our main aim in starting this conversation is to provide an evidencedriven
systems analysis that helps decision-makers who might otherwise
rely purely on mainstream analysis. Decisions made based on the latter
risk locking in investments and infrastructure that are sub-optimal —
economically, socially and environmentally — and that will eventually lead
to stranded assets. These sub-optimal decisions tend to make societies
poorer by locking them into expensive, obsolete, uncompetitive assets,
technologies and skill sets (...)"

Electric vehicles will kill global oil industry by 2030, says Stanford economist Tony Seba - The American Energy News
Will the emerging electric vehicle "transportation as a service" business model kill the global oil industry in 10 years? Tony Seba thinks it will. The Stanford economist released a landmark study ...
http://theamericanenergynews.com/markham-on-energy/electric-vehicles-will-kill-global-oil-industry-by-2030-says-stanford-economist-tony-seba
https://static1.squarespace.com/static/585c3439be65942f022bbf9b/t/590a650de4fcb5f1d7b6d96b/1493853480288/Rethinking+Transportation_May_FINAL.pdf
Oil demand will peak at 100 million barrels per day by 2020, dropping
to 70 million barrels per day by 2030. That represents a drop of 30
million barrels in real terms and 40 million barrels below the Energy
Information Administration's current "business as usual" case. This will
have a catastrophic effect on the oil industry through price collapse
(an equilibrium cost of $25.4 per barrel), disproportionately impacting
different companies, countries, oil fields and infrastructure depending on
their exposure to high-cost oil.
Why nobody will own a car in 15 years; great analysis by @tonyseba https://t.co/xRFVisB3lM
Self-driving electric vehicles to make car ownership vanish
CLOSE SAN FRANCISCO - So if you're skeptical or nervous about the coming age of self-driving cars, consider this incentive: a $20 Uber or Lyft fare could be slashed to $2. Better yet, it might even
https://www.usatoday.com/story/tech/news/2017/05/04/self-driving-electric-vehicles-make-car-ownership-vanish/101204980/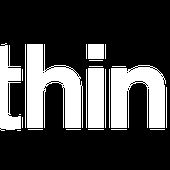 Rethinking Transportation is the first in a series of reports that analyze the impacts of disruption, sector by sector, across the economy. We aim to facilitate a global conversation about the ...